Precision and Flexibility Combined: Scalable CAD Solutions Deliver Accurate Drawings
PMC provides CAD Design Services that can be tailored to meet the needs of architecture, engineering, and construction Firms, no matter the size or complexity of the project.
We provide CAD drawing services that are high quality and technically accurate to our clients at a quick and cost-effective rate. Our expert teams, with operations in India, the US, Mexico, and other locations, have global experience and knowledge to work around the clock to meet your CAD outsourcing needs.
Collaboration with clients is vital for our modeling and design teams, as it is only through effective communication that the quality of our engineering design can be demonstrated.
Scan to 3D CAD Conversion Services
By using laser scanners to capture detailed point clouds of a facility, our team of experts can create high-resolution CAD models, resulting in the most informative and accurate representations. We specialize in 3D Scans to CAD Conversion, utilizing our experience in scanning, design, drafting, and data analysis to cater to your specific needs in the AEC and Manufacturing industries.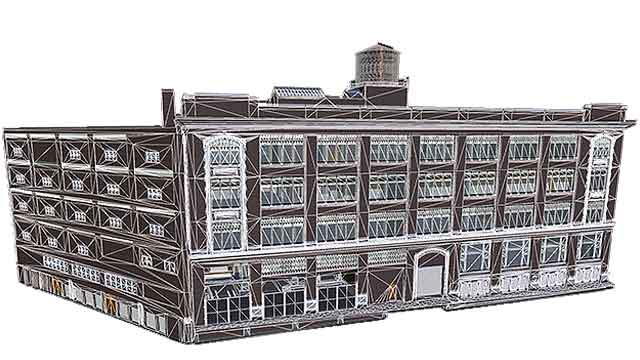 Architectural Drafting Services
Enhance your construction efficiency with accurate and high-quality architectural drafting services. Depending on outdated models may result in inaccurate data, leading to errors in material orders and construction delays. Our drafting teams ensure that your work is technically precise and presentation-ready to streamline approval processes and keep your budget and timeline on track.
Our 2D CAD services cater to the specific objectives of our clients by providing accurate and optimized building design solutions through digitization. We serve various fields, including mechanical engineering, architecture, civil, and structural engineering, with the latest tools and efficient technologies. Our team of highly experienced professionals specializes in all aspects of 2D drafting and drawing, offering a diverse range of 2D services tailored to meet your needs.
PDF to CAD Conversion Services
We convert various types of source data files such as PDF, TIFFS, JPEG, PNG, and simple blueprints into editable CAD Drawings through PDF to CAD File Conversion process. This enables professionals such as engineers and architects to modify and edit the design data in the CAD file and utilize it for further design and construction purposes.
2D As-Built Documentation Services
Our team of highly experienced 2D drafters can handle all 2D as-built services, including plan views, elevations, reflected ceiling plans, mechanical and electrical plans and details, furniture plans, site plans, and more. We can generate these drawings from laser scans or redline markups to ensure accuracy and completeness.
3D As-Built Documentation Services
After a project is completed, 3D As-Built Modeling Services are performed to create a 3D BIM or CAD model of the structures and exterior areas. This advanced method of documentation provides additional benefits, including improved maintenance capabilities in MEP, renovation potential in BIM, and the ability to conduct virtual walkthroughs of the space using VR/AR technology, similar to 2D As-Built documentation.
3D Modeling and Rendering Services
3D modeling services utilize specialized software to create digital representations of physical objects or structures. These models are widely used in architecture, engineering, product design, and animation industries. The process typically involves creating a wireframe, refining it, and adding textures and visual effects to create a highly realistic 3D model. These models are often used for a range of applications, such as visualization, simulation, analysis, and prototyping.
Timely and cost-effective deliverables
Expertly crafted models delivered on time
Capacity to manage overflow workload and ensure on-time delivery
Access to a large resource pool to expand your team
Round-the-clock support
Reduced operational costs
Our Experts
PMC's CAD experts can bring a wealth of experience and expertise to your projects. With a deep understanding of computer-aided design (CAD) tools and technologies, we excel in creating precise and detailed 2D and 3D models. We have experience across various industries such as architectural design, engineering, and product development. Trust PMC to deliver quality results for your projects.
Industries which Benefit from CAD Services
Aerospace
Architecture
Automotive
Construction
Engineering
Food and Beverage
Healthcare
Industrial Manufacturing
Manufacturing
Movie Industry
Preservation
Production
Security
Video Game Industry
Warehouse and Logistics
What to expect with our CAD experts: Our Process
Conduct an initial consultation with the client to determine project objectives and requirements.
Gather any relevant reference materials, such as blueprints or existing CAD files.
Create a detailed project plan and schedule.
Develop 2D and/or 3D CAD models and drawings based on project specifications.
Review and revise CAD models and drawings based on client feedback.
Finalize CAD models and drawings for client approval.
Generate necessary project documentation as determined by the client.
Deliver final project files and documentation to the client.
Related Service : Building Information Modeling
BIM services provide a virtual environment for architects, engineers, and construction professionals to design, plan, and manage the construction process using a digital representation of a building or structure. This technology can improve building design, construction, and maintenance by enabling more accurate and detailed representations of the building and its systems. It also promotes better collaboration, reduces errors and rework, and helps streamline the overall construction process.
What is Computer-Aided Design?
Computer-Aided Design (CAD) is the use of specialized software to assist in design and drafting tasks. This technology can help reduce production costs, improve workflows, save time, facilitate learning, and produce high-quality and accurate diagrams and models. Different industries have specific CAD software options available to cater to their needs, such as product design, industrial manufacturing, structural design, and architecture.
What is a CAD Service?
CAD Services refer to a range of computer-aided design tasks performed by design firms or consultancies. These services can include document conversion, 2D and 3D drafting, file type translation, and more. Typically, organizations outsource CAD Services, but some may have an in-house team to handle such tasks. PMI offers not only CAD Services, but also training and mentoring to help clients perform these tasks themselves.
How much do CAD Services cost? How much does it cost to get a CAD Drawing done?
Adding CAD Services to your scope of work for new and existing construction projects can be affordable and provide high value for stakeholders. However, rates can vary depending on factors such as experience, education, location, type of CAD service needed, and scope adjustments. Established firms like PMI have the knowledge and expertise to meet strong standards across different regions and code law requirements. While the general hourly rate for CAD services may be around $100, the final cost will depend on your specific needs.
What is 3D CAD Modeling?
3D CAD Modeling involves using specialized software and computer-aided design tools to create digital designs for architecture, manufacturing, and other fields. By utilizing 3D modeling, designers can manipulate and analyze designs in a virtual environment to identify potential opportunities or flaws, resulting in optimized spaces, products, and processes. This approach goes beyond simple 2D CAD document conversion and as-built documentation, offering simulation of real-world environments. 3D CAD Models can be applied to virtual reality applications, MEP and maintenance, and error reduction in traditional modeling techniques.
Let our experts show you how our CAD Services can support your projects!
Send a message to our team by filling out the form below. Describe your project, ask questions, or even request a bid.
An expert from our team will be in touch with you within one business day!
Want to schedule a time to speak with one of our CAD representatives NOW?